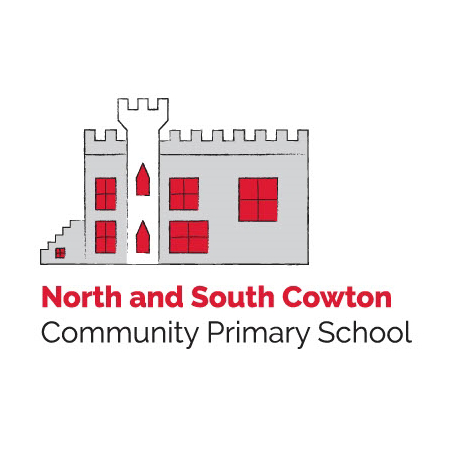 Our Curriculum
The nature of The Federation's curriculum is driven by the aims of the National Curriculum and links to:
the background and experiences of the pupils we teach
the locality of the schools within North Yorkshire
Our curriculum is enriched through book-based themes, a range of visits, visitors and practical experiences that make learning real and memorable.  The design is broken down into four key components that include; 
The National Curriculum
The National Curriculum sets out the minimum content for our curriculum. Please use the link below to find out what our children will be taught.
Intent
With our Federation, we believe that being able to read and write are the vital skills that enable us to understand and express ourselves more effectively. These skills open the door to learning. We passionately believe in helping children to develop not only the technical skills of reading and writing, but also in engendering a love for literature and the different genres of writing.
Our writing curriculum is designed around a core text approach, through which children are taught the fundamental skills of writing through a love of and engagement with high quality texts. Our writing curriculum is constantly under review and has a flexible approach to it so that our teachers, who are passionate about children's literature, can adapt the text choices based on new and upcoming books and authors that they and the children have read. Underpinning this is our Writing progression framework which clearly sets out the grammatical skills that are required of each child in their year group.
In the Foundation Stage, children are given opportunities to develop their fine motor skills to prepare them for writing. Activities such as manipulating dough, finger-gym, small world play and using one handed tools and equipment all support and strengthen their finger dexterity. Young children are encouraged to express themselves orally and experiment with different forms of written communication. This starts as recording through mark making in a way that holds meaning to them. They progress through different ways of writing for a purpose, such as notes, messages, letters, cards and invitations as a way of communicating their words. Children are emerged with print all around them, to help them to see the purpose of writing, this is then duplicated into their environment so children can master and embed their understanding. Once children have gained good fine motor skills, they are taught the correct letter formation for each letter. They can then begin to use their handwriting skills to write their names, cvc words, captions and simple sentences.
From Year 1, we provide opportunities for our pupils to develop the stamina and skills to write at length; use accurate spelling, punctuation and grammar; write in a range of ways and purposes; and write to support their understanding and consolidation of what they have heard or read. There are two aspects of writing development: transcription (spelling and handwriting) and composition. We recognise that both of these elements are essential to success and we support the acquisition of both sets of skills through various methods:
We teach grammar and punctuation by embedding these skills in every writing session.
Spelling is taught weekly; age-appropriate spellings are sent home for a weekly test.
We correct errors in pupils' written work (see Marking and Feedback policy).
We use high quality texts.
We use teacher modelling and collaborative writing to demonstrate good practice.
We provide writing frames to support pupils when appropriate.
We provide time for planning, editing and revising.
We mark extended pieces of work in-depth and set appropriate targets with the pupil.
Children have an individual writing target that is reviewed every half term.
Each lesson, the children are given a success criteria.
We provide regular opportunities for self and peer-assessment, so they can evaluate effectively their own and others writing.
Structured support is provided for pupils with learning and physical difficulties.
We have writing working walls.
Age-appropriate resource packs are provided to support independence in writing.
---
Vocabulary Development
The development of vocabulary is key to learning and progress across the whole curriculum since it allows pupils to access a wider range of words when writing and for them to understand and comprehend texts effectively. Our pupils develop their vocabulary in the following ways:
Spelling lists/key words to learn and apply to their writing.
Display of key words linked to topics and subjects.
Encouraging and expecting the use of correct vocabulary orally and in written tasks.
Promoting the use of dictionaries, thesauruses and similar resources.
Using a range of texts to explore vocabulary choices and the effect they have on the reader Targeted one-to-one or group support, where appropriate.
---
Spelling
We understand the children's spelling is closely linked to their understanding of phonics, which is why we place a huge understanding on Phonics within Early Years and throughout the school. From Year 2 onwards, we also teach the children discrete spelling lessons. We follow the 'No Nonsense Spelling' scheme for these sessions and they are in addition to phonics sessions for pupils who still need phonics. The programme has been designed to meet the needs of the 2014 national curriculum and it does that in a very manageable and flexible way, explaining comprehensively how to effectively teach spelling. We have chosen this spelling programme as it closely builds on the phonological understanding children have developed and allows for careful progression. As well as the discrete spelling sessions, it is our aim for children to develop spelling strategies which will help them for life. We identify common spelling errors within work and encourage children to use dictionaries and personal dictionaries to support them in correction. Some pupils have more additional bespoke support, from classroom resources or specific spelling intervention programmes to help them 'keep up' not 'catch up'.
---
Handwriting
Handwriting will be taught in Nelson script and this will be introduced to children from Key Stage One, once they have begun forming their letters correctly.
---
Federation Writing Curriculum
Core Subjects: Phonics and Early Reading
Intent
Phonics (reading and spelling)
At The Federation of North and South Cowton and Melsonby Methodist primary schools, we believe that all our children can become fluent readers and writers. This is why we teach reading through Little Wandle Letters and Sounds Revised, which is a systematic and synthetic phonics programme. We start teaching phonics in Reception and follow the Little Wandle Letters and Sounds Revised progression, which ensures children build on their growing knowledge of the alphabetic code, mastering phonics to read and spell as they move through school.
As a result, all our children are able to tackle any unfamiliar words as they read. Within our Federation, we also model the application of the alphabetic code through phonics in shared reading and writing, both inside and outside of the phonics lesson and across the curriculum. We have a strong focus on language development for our children because we know that speaking and listening are crucial skills for reading and writing in all subjects.
---
Comprehension
Within our Federation, we value reading as a crucial life skill. By the time children leave us, they read confidently for meaning and regularly enjoy reading for pleasure. Our readers are equipped with the tools to tackle unfamiliar vocabulary. We encourage our children to see themselves as readers for both pleasure and purpose.
Because we believe teaching every child to read is so important, we have a Reading Leader who drives the early reading programme in our school. This person is highly skilled at teaching phonics and reading, and they monitor and support our reading team, so everyone teaches with fidelity to the Little Wandle Letters and Sounds Revised programme.
---
Implementation
Daily phonics lessons in Reception and Year 1
We teach phonics for 30 minutes a day. In Reception, we build from 10-minute lessons, with additional daily oral blending games, to the full-length lesson as quickly as possible. Each Friday, we review the week's teaching to help children become fluent readers.
Children make a strong start in Reception: teaching begins in Week 2 of the Autumn term.
We follow the Little Wandle Letters and Sounds Revised expectations of progress:

Children in Reception are taught to read and spell words using Phase 2 and 3 GPCs, and words with adjacent consonants (Phase 4) with fluency and accuracy.
Children in Year 1 review Phase 3 and 4 and are taught to read and spell words using Phase 5 GPCs with fluency and accuracy.
---
Daily Keep-up lessons ensure every child learns to read
Any child who needs additional practice has daily Keep-up support, taught by a fully trained adult. Keep-up lessons match the structure of class teaching, and use the same procedures, resources and mantras, but in smaller steps with more repetition, so that every child secures their learning.
We timetable daily phonics lessons for any child in Year 2 or 3 who is not fully fluent at reading or has not passed the Phonics screening check. These children urgently need to catch up, so the gap between themselves and their peers does not widen. We use the Little Wandle Letters and Sounds Revised assessments to identify the gaps in their phonic knowledge and teach to these using the Keep-up resources – at pace.
If any child in Year 3 to 6 has gaps in their phonic knowledge when reading or writing, we plan phonics 'catch-up' lessons to address specific reading/writing gaps. These short, sharp lessons last 10 minutes and take place at least three times a week.
---
Teaching reading: Reading practice sessions three times a week
We teach children to read through reading practice sessions five times a week.
These:
are taught by a fully trained adult to small groups of approximately six children
use books matched to the children's secure phonic knowledge using the Little Wandle Letters and Sounds Revised assessments and book matching grids on pages 11–20 of 'Application of phonics to reading'
are monitored by the class teacher, who rotates and works with each group on a regular basis.
Each reading practice session has a clear focus, so that the demands of the session do not overload the children's working memory. The reading practice sessions have been designed to focus on three key reading skills:

decoding
prosody: teaching children to read with understanding and expression
comprehension: teaching children to understand the text.
In Reception these sessions start in Week 4. Children who are not yet decoding have daily additional blending practice in small groups, so that they quickly learn to blend and can begin to read books.
In Year 2 and 3, we continue to teach reading in this way for any children who still need to practise reading with decodable books.
---
Home reading
The decodable reading practice book is taken home to ensure success is shared with the family.

Reading for pleasure books also go home for parents to share and read to children.
We use the Little Wandle Letters and Sounds Revised parents' resources to engage our families and share information about phonics, the benefits of sharing books, how children learn to blend and other aspects of our provision, both online and through workshops.
---
Additional reading support for vulnerable children
Children in Reception and Year 1 who are receiving additional phonics Keep-up sessions read their reading practice book to an adult daily.
---
Ensuring consistency and pace of progress
Every teacher in our school has been trained to teach reading, so we have the same expectations of progress. We all use the same language, routines and resources to teach children to read so that we lower children's cognitive load.
Weekly content grids map each element of new learning to each day, week and term for the duration of the programme.
Lesson templates, Prompt cards and How to videos ensure teachers all have a consistent approach and structure for each lesson.
The Reading Leader and SLT use the Audit and Prompt cards to regularly monitor and observe teaching; they use the summative data to identify children who need additional support and gaps in learning.
---
Ensuring reading for pleasure
'Reading for pleasure is the single most important indicator of a child's success.' (OECD 2002)
'The will influences the skill and vice versa.' (OECD 2010)
We value reading for pleasure highly and work hard as a school to grow our Reading for Pleasure pedagogy.
We read to children every day. We choose these books carefully as we want children to experience a wide range of books, including books that reflect the children within our Federation of schools and our local communities as well as books that open windows into other worlds and cultures.
Every classroom has an inviting book corner that encourages a love for reading. We curate these books and talk about them to entice children to read a wide range of books.
In Reception, children have access to the reading corner every day in their free flow time and the books are continually refreshed.
Children from Reception onwards have a home reading record. The parent/carer records comments to share with the adults in school and the adults will write in this on a regular basis to ensure communication between home and school.
As the children progress through the school, they are encouraged to write their own comments and keep a list of the books/authors that they have read.
The school library is made available for classes to use at protected times.. Children across the school have regular opportunities to engage with a wide range of Reading for Pleasure events (book fairs, author visits and workshops, national events etc).
---
Impact
Assessment
Assessment is used to monitor progress and to identify any child needing additional support as soon as they need it.
Assessment for learning is used:

daily within class to identify children needing Keep-up support
weekly in the Review lesson to assess gaps, address these immediately and secure fluency of GPCs, words and spellings.

Summative assessment is used:

every six weeks to assess progress, to identify gaps in learning that need to be addressed, to identify any children needing additional support and to plan the Keep-up support that they need.
by SLT and scrutinised through the Little Wandle Letters and Sounds Revised assessment tracker, to narrow attainment gaps between different groups of children and so that any additional support for teachers can be put into place.

The Little Wandle Letters and Sounds Revised placement assessment is used:

with any child new to the school to quickly identify any gaps in their phonic knowledge and plan provide appropriate extra teaching.
---
Statutory assessment
Children in Year 1 sit the Phonics screening check. Any child not passing the check re-sits it in Year 2.
---
Ongoing assessment for catch-up
Children in Year 2 to 6 are assessed through:

their teacher's ongoing formative assessment
the Little Wandle Letters and Sounds placement assessment
the appropriate half-termly assessments.
---
Federation Early Phonics and Reading
Core Subjects: Mathematics
Intent
Within The Federation of North and South Cowton and Melsonby Methodist Primary Schools, we want children to explore, question, trial, spot patterns, make connections, generalise, and solve problems in maths. We aim to deliver lessons that are cohesive and engaging, using real life contexts, as this helps children develop skills they can use in their everyday lives. We want children to make rich connections across mathematical ideas to develop fluency, reasoning, and competence in solving increasingly sophisticated problems.
We teach maths using a mastery approach, predominantly following the White Rose scheme. The focus is not on rote learning, but on making connections across mathematical ideas to deepen understanding. Pupils are introduced to new concepts using the Concrete, Pictorial and Abstract (CPA) approach with appropriate structures and representations to build understanding. We aim to develop positive mathematical mindsets; appreciating that mistakes are an opportunity to learn and supporting and challenging all learners through 'low floor high ceiling task'.
We intend for our pupils to be able to apply their mathematical knowledge to science and other subjects. We want them to know that it is essential to everyday life, critical to science, technology, and engineering, and necessary for financial literacy and most forms of employment.
We can link mathematical understanding to our federation vision:
Aspire- To develop resilience in mathematics and seek opportunities for challenge.
Enquire- To pattern-seek, make connections, and ask mathematical questions.
Inspire- To work collaboratively to develop mathematical understanding.
---
Federation Maths Curriculum
Foundation Subjects: Art and Design
---
Foundation Subjects: Computing
Foundation Subjects: Design & Technology
---
Foundation Subjects: History

---
Foundation Subjects: Geography
---
Foundation Subjects: Physical Education

---
Foundation Subjects: PSHCE
---
Foundation Subjects: Music
---
Foundation Subjects: Modern Foreign Languages
---
Foundation Subjects: Religious Education
---