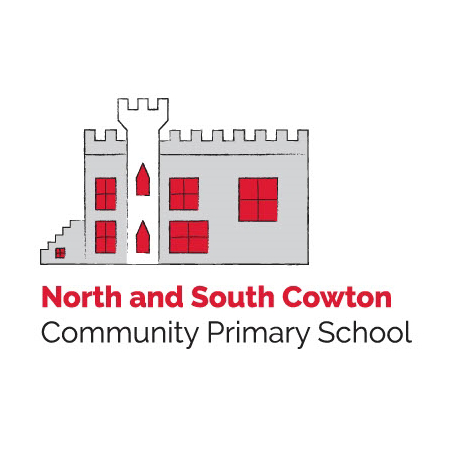 Our School
North and South Cowton Community Primary School is at the heart of the village of North Cowton.
Our dedicated and professional staff focus on each pupil as an individual, through working in partnership with parents and carers, we focus on every child's strengths to ensure they achieve the very best they can. We promote a caring, loving and respectful climate for learning and daily school life. We want all pupils to be successful learners, confident individuals and responsible citizens.
The school has an active and supportive Governing Body and Friends of the School group. There are numerous links into the community; these have benefits both in developing the pupils' sense of belonging and personal responsibility and also enhancing the local community.
We are committed to providing the very best in education and social skills for all pupils, and seek to continually improve our school. We hope our website provides you with an insight into life at our school. Prospective parents and pupils are warmly invited to visit the school, to meet the staff and children.
Education is about making a real positive difference, providing every opportunity for all learners to be successful, for us to celebrate achievements together.
---
About Us
We have two buildings in the village of North Cowton, which accommodate our two classes; one infant class, catering for children from reception up to year 2, and one junior class for years 3 to 6. However, the school is not constrained by these physical boundaries and truly extends into the heart of the community. We have a dedicated and talented team of staff, volunteers and governors, who work hard to ensure that all our children develop to their full social, sporting and academic potential.
We are always delighted to welcome any child to our family. If you are considering sending a child to join us, please do not hesitate to contact me.
---
Community
North and South Cowton Community Primary School is at the heart of the village of North Cowton.
The school works closely with local schools and they hold joint curriculum days together and share professional development days.  The Headteachers of the schools work together to drive school improvement and share their expertise with one another.
The school is an active member of the Swaledale Teaching Alliance and works closely with the Northallerton Small Schools Group.